Nur-Astana Central Mosque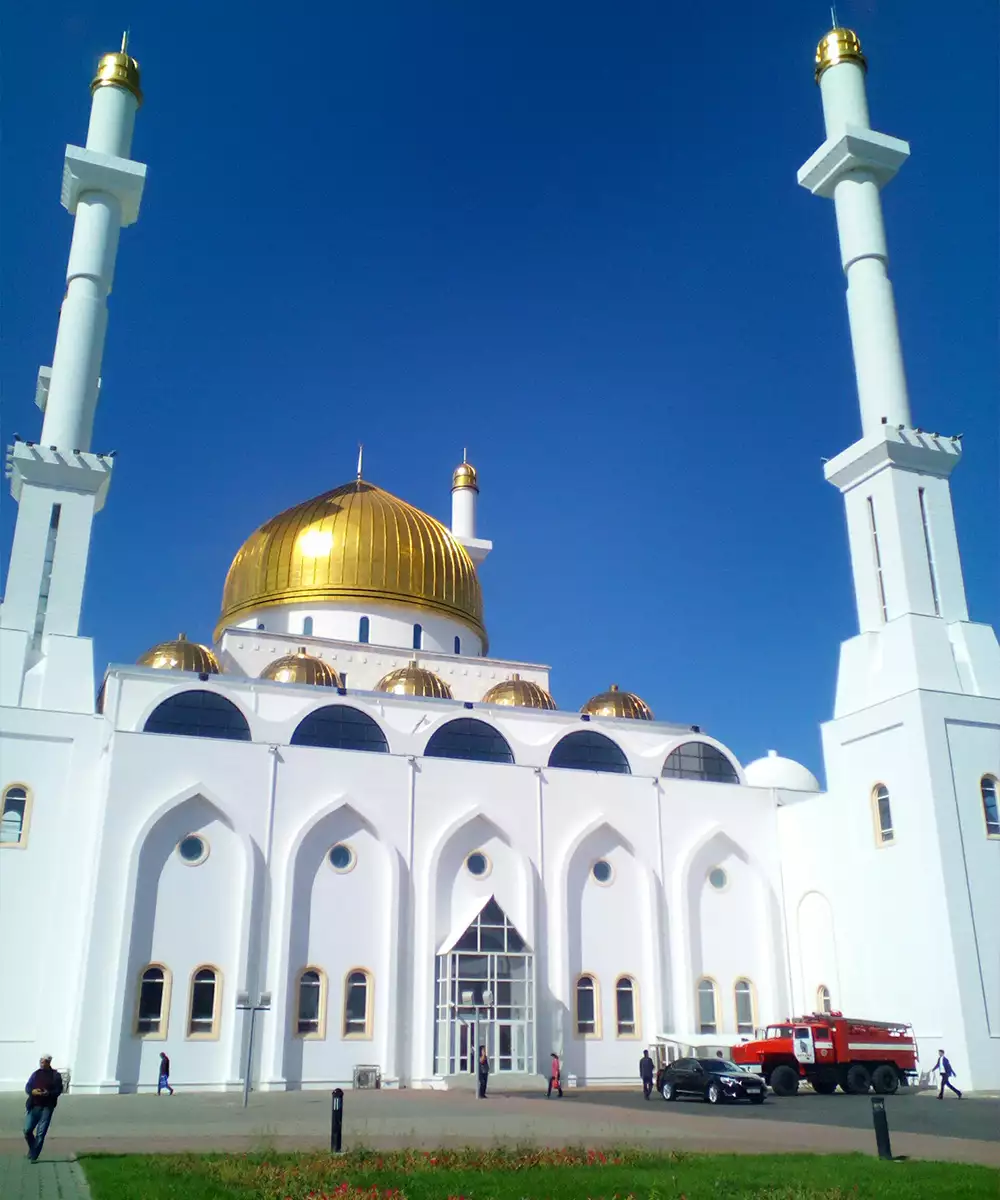 The construction of the mosque was completed in 2005 with the financial support of the State of Qatar in the amount of 6 million 840 thousand US dollars. The author of the project is the renowned Lebanese architect Charles Hazif.

The structure is an example of the elegance of oriental architecture. The mosque is crowned by four minarets 62 m high. The domes are covered with gilding. The eight skeletons supporting the dome are artfully decorated not just with ornaments, but with carved surahs (part of the text of the Holy Quran). Inside we are greeted by a large hall where 5 thousand people can pray at the same time. On the second floor there is a balcony designed for the prayer of 2 thousand women. The territory of the mosque is approximately 4000 sq.m.
Astana - Sights of Interest